10 Facts About Elon Musk You Didn't Know
We all know Elon Musk right? The person often referred to be a 'thrillionaire' who wants to put computer chips in human brains. And of course, he co-founded Paypal, SpaceX and happens to be the CEO of Tesla, currently world's largest electric automobile company. Musk is a giant of an entrepreneur when we talk about his ventures and discoveries. However, all this didn't come easy. Some reports has it that there was a time when Elon lived on just a dollar each day surviving his way through cheap hot dogs and oranges. If you think you knew Elon Musk pretty well, here are some lesser known facts about him. Also, to make this a little more interesting, here is a game for you. Each fact you think you knew before earns you a point. Let's get this started.
1. Musk's first ever entrepreneurial attempt was at the age of 12
Yes, before he went on to build his empire, Elon learnt or rather taught himself computer programming at the age of 12 and developed a video game called 'Blastar' which he later sold for $500. He had it in him since the very beginning.
2. Elon Musk has 5 children ( a set of Twins and a set of triplets)
Musk has 5 sons which he has with his first wife – Justine Wilson through in vitro fertilisation. His first child named Nevada Alexander Musk died from SIDS (sudden infant death syndrome) 10 weeks after he was born. Some reports suggest that, Musk's 5 children along with kids of other SpaceX employees go to private school set up by Elon himself out of a mansion in California. The school is called Ad Astra which translates into 'to the stars'.
3. He dropped out of college to start Zip2
After getting two bachelor of science degrees in physics and economics, Musk moved to california to pursue a Ph.D. in applied physics and materials science at Stanford University. However, it took him just two days to decide that this wasn't something he wanted to do and dropped off to kick-start his entrepreneurial journey. The first outcome was Zip2. A company that provided online newspapers, maps and business directories acting as a city guide for its customers. Musk later sold Zip2 for $307 million in cash and $34 million in stocks to Compaq.
4. Elon Musk was nearly broke before he took off
In 2008, also quoted as the worst year of my life by Elon himself, Tesla wasn't doing so well and SpaceX had continuous failures in launching a rocket. Some reports suggest that both the companies was hours away from bankruptcy on the Christmas eve just when Elon Musk managed to secure $20 million from his investors. A couple of days later, SpaceX digged a contract worth $1.6 billion from NASA.
5. Automated robots at Tesla are named after X-Men
Musk is a die-hard comic fan including the Marvel's X-Men. Why do I say this? Well, automated robots at Tesla factory are reportedly named after comic characters including the ones from the X-Men such as Wolverine, Xavier, Iceman, Vulcan, Colossus, Havoc etc. Not only this, he even named one of his sons – Xavier inspired by the X-Men's professor X.
Read Also
OnePlus 6 vs OnePlus 5T: A worthy upgrade?
6. SpaceX started because Elon wanted to send rodents to Mars
Did you know? Elon Musk wanted to send rodents and plants to Mars and even withdrew some of the soviet missiles but failed eventually. He started SpaceX when he didn't find any cheaper alternative.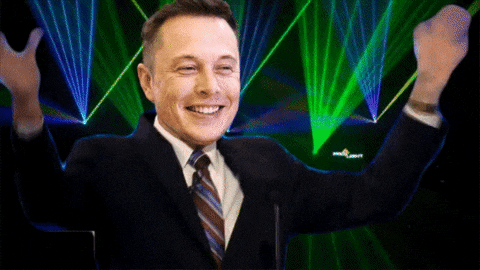 7. He was bullied when he was in school

Elon Musk was a bullied kid in school. Once he was bullied so ruthlessly that he was admitted to the hospital. As per the book Elon Musk: Tesla, SpaceX, and the Quest for a Fantastic Future, a bunch of students once threw him off the staircase and beat him so hard that he lost consciousness and was admitted to hospital.
8. Iron Man was shot in SpaceX offices
Yes, parts of Iron Man was filmed both inside and outside of SpaceX offices. In fact, the character of Iron Man (performed by Tony Stark) is said to be inspired by Musk. He even has a cameo in the film.
9. The Boring Company came out of a twitter joke
In 2016, Elon Musk tweeted that his next venture will dig tunnels underneath the car traffic. Obviously, it was a joke back then but Musk had something else in mind. The Boring Company is now real and has reportedly completed digging its first tunnel in Los Angeles. So next time he jokes on twitter, you got to take it seriously.
10. He personally interviews the new hires
Elon has this policy of 'no a**holes' in all his companies. So he personally interviews the candidates before they are hired. While interviewing a candidate, he looks how easy is he/she to work with. Now you know how to get hired at any of his companies. Thank me later!
Read Also:
How to block YouTube ads and play video in background?
So how many points did you earn? Let us know in the comment section below 😉